Today's consumers are more eco-conscious than ever before. Just like their food and beauty product choices, they're clearing out their cleaning cupboards and making eco switches that are better for the planet.
According to IRi research, products with environmental claims on the packaging have seen 4.5 times faster growth than traditional alternatives. Plant-based, compostable and biodegradable claims perform particularly well.
In the dish soap category alone, 25% of consumers place eco-friendliness as a top consideration when choosing which brand to purchase.
The Finder 2022 Green Consumer report also found that 69% of consumers are either somewhat or extremely concerned about their carbon footprint. This, combined with the growing plastic waste concern, points to what IRi refers to as a "refill revolution". Consumers are choosing products like concentrates and large refill bottles that help to reduce waste.
Cater to the growing eco-clean market with these eco-friendly cleaning products. They're effective, kind to the planet, fresh smelling, and exactly what your customers are searching for.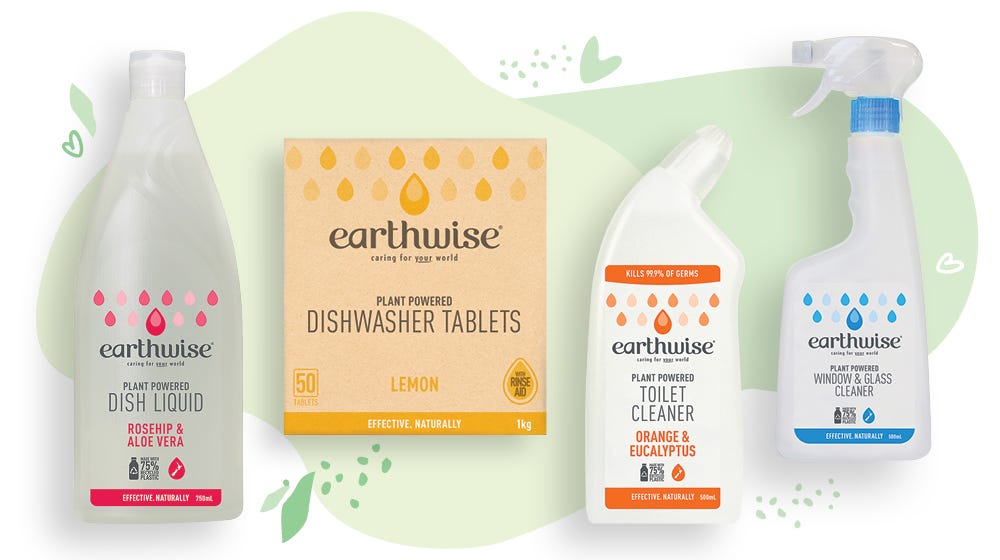 Earthwise
One of the early players in the environmentally-friendly cleaning market, Earthwise has been providing green cleaning solutions for over 50 years. The naturally-effective products are made in New Zealand with plant-based ingredients.
From the kitchen to the laundry, bathroom and general household cleaning, Earthwise also considers its products' packaging. They are committed to making 100% of packaging reusable, recyclable or compostable by 2025.
With no silicones, parabens, phthalates or mineral oils, the range is cruelty-free and made with plant-powered surfactants and essential oils.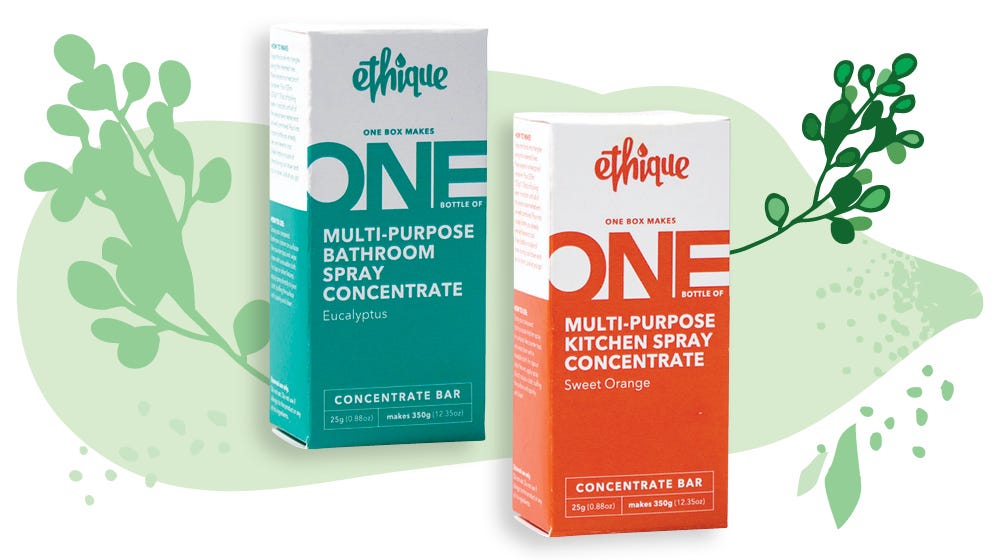 Ethique
Climate positive since March 2021, Ethique is globally popular for its range of top-selling Solid Bars. In recent years, Ethique has expanded into the cleaning market with Household Concentrates.
These mix easily with boiling water and can be stored in any reusable bottle. A single concentrate saves six single-use containers from landfill.
The ingredients in all Ethique products are sustainably produced, biodegradable, palm oil free, plant-based and cruelty free.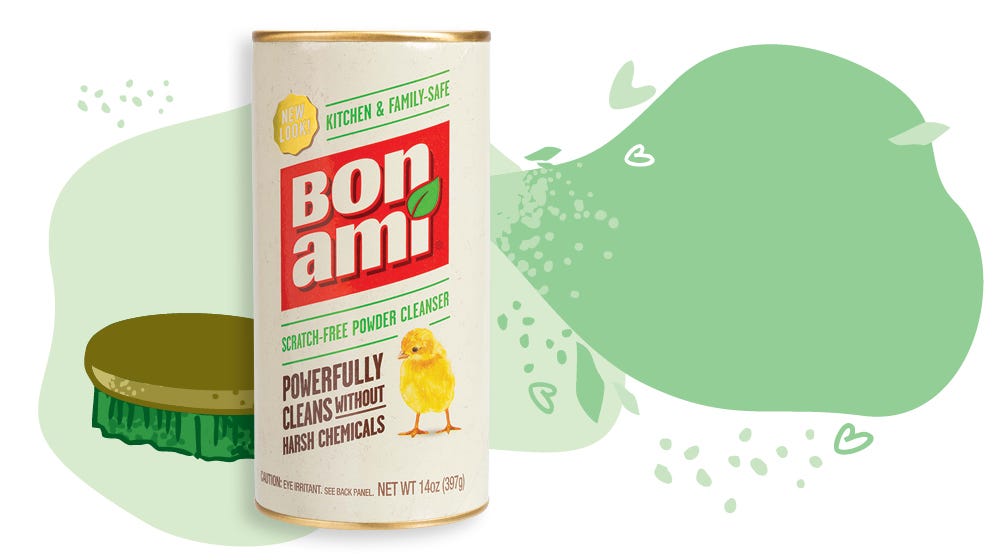 Bon Ami
A trusted brand for more than 130 years, Bon Ami is a nostalgic favourite that delivers an effective clean.
Free from harsh chemicals, Bon Ami Powder Cleanser can be used on multiple household surfaces, including countertops, bathtubs and sinks.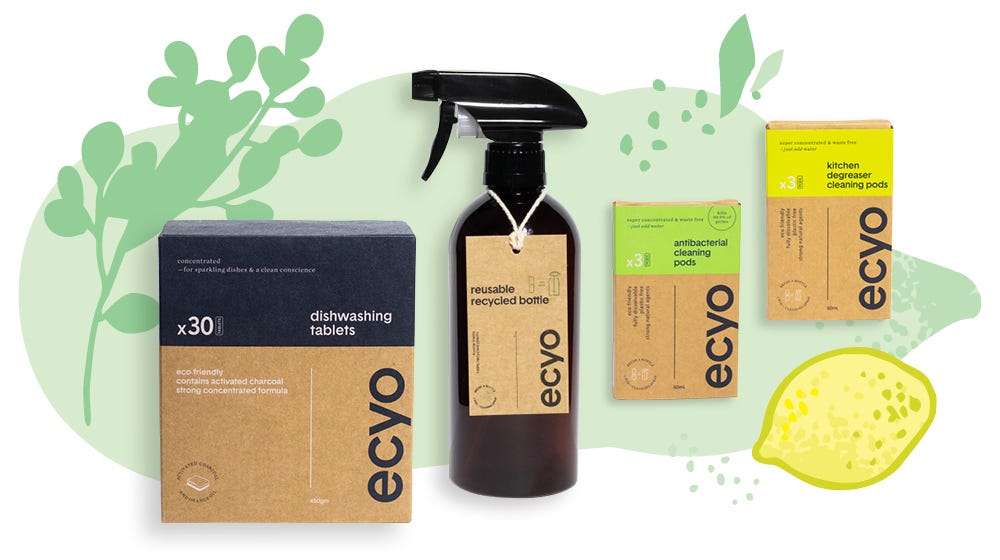 ecyo
Founded by three Australian sisters, ecyo Dissolvable Pods are a convenient and effective waste-free solution.
Housed in recyclable and compostable packaging, the super-concentrated Pods dissolve in minutes when combined with water. The formulas are guided by science, using plant-based, cruelty-free ingredients.
A simple alternative to reduce plastic waste, minimise carbon footprint and lessen waste anxiety, ecyo is available in various formulations for the kitchen, bathroom and general cleaning.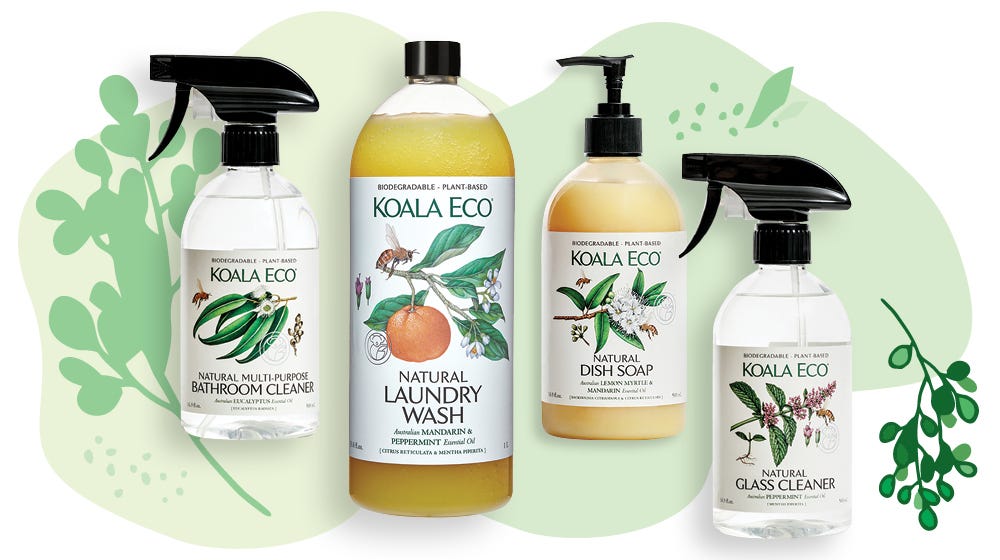 Koala Eco
Made using Australian botanicals, Koala Eco products are biodegradable, natural, non-toxic, plant-based and hypoallergenic.
Free from any nasties, including sulphates, synthetic fragrances and petrochemicals, Koala Eco products are developed in collaboration with specialist chemists. Many of the products can also be purchased in a 1L refill size, catering to the "refill revolution".
The modern packaging features hand-illustrated labels and is made from 100% recyclable PET. The products look as good as they smell and are just as effective, too.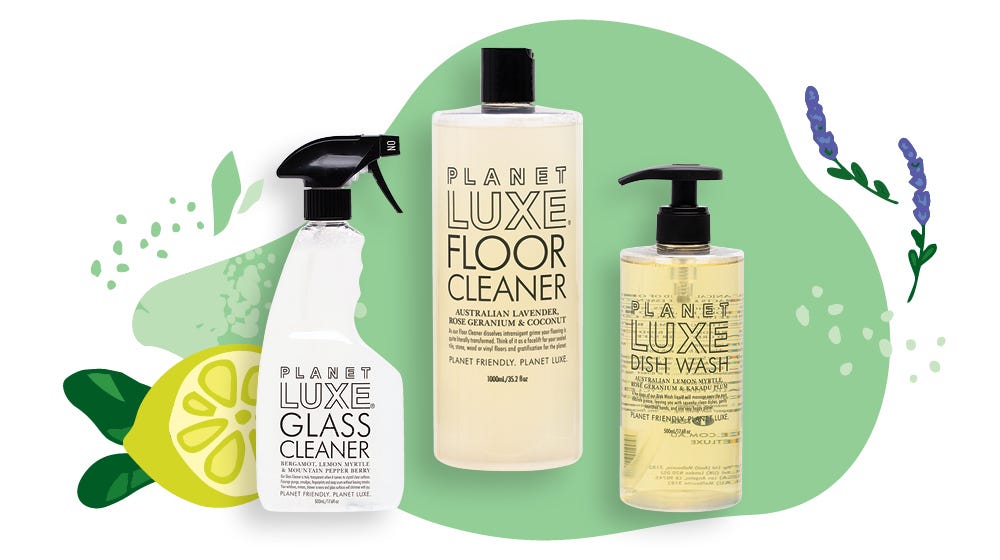 Planet Luxe
Planet Luxe creates safe cleaning products that are free from harmful chemicals, vegan friendly, biodegradable and greywater safe.
The formulations are made using natural botanical blends, with ingredients like Australian lemon myrtle, rose geranium, bergamot and eucalyptus.
The eco-luxe range includes kitchen, bathroom and laundry cleaning products and comes in simple and stylish packaging.
Clean up your cleaning aisle
At Unique Health Products, we distribute a wide range of eco-cleaning brands and products. You can order online anytime in our online shop or call our friendly sales team on 1800 787 904 If you're a new Unique Health Products customer, you can register your account here.