Sustainability
At Unique Health Products, we believe little changes go a long way in preserving our planet. As a business, we employ a future-forward mentality to make a lasting, positive impact on our environment and community.
All Unique warehouses are powered by renewable solar energy with LED lights to reduce power consumption. We employ electric forklifts that enhance efficiency and reduce carbon emissions.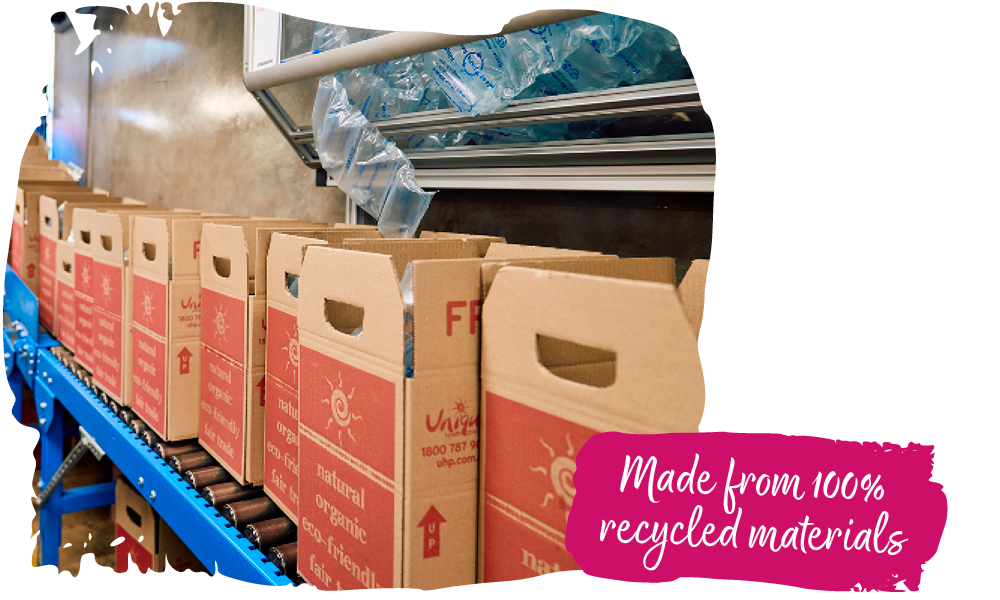 An unfortunate by-product of FMCG wholesale, storage and distribution, we minimise our packaging impact by choosing recycled and recyclable materials where possible. As a signatory to the Australian Packaging Covenant Organisation (APCO) we're actively committed to problem-solving and collaboration in working towards a greener solution to packaging in our industry.
Each week we recycle more than 120m² of plastic and cardboard. We use recyclable void fill made from 100% recycled materials and protective bubble film made from 50% recycled materials. We use 100% FSC-certified recyclable, compostable, and biodegradable paper. Our approach to packaging extends to our B2C eCommerce partnership with The Iconic.
We recognise that sustainability is an ongoing journey. We're continuously seeking new ways to innovate and evolve our environmentally responsible operations.