According to the EAT-Lancet Commission report, healthy diets with more plant-based foods will be key to ensuring sustainable food systems and a healthier planet and people.
It's no surprise that we're seeing significant growth in the vegan, vegetarian and flexitarian markets. Understanding the modern plant-based consumer and what is driving their adoption of plant-based diets has never been more important for those in retail and product development.
Who is the plant-based consumer?
Research estimates that 60% of global consumers eat plant-based meals at least once a week.1 Other reports reveal that across the world, there are now more than 65% of consumers who are eating more plant-based food and beverages.2 In Australia, 45% of consumers are actively trying to reduce the number of animal products they eat.3
Despite this increase, there isn't one single definition of a plant-based consumer. Younger people (aged 15-44) are more likely to report that they are trying to follow a plant-based diet.4
According to 2021 consumer research, the most common reason people choose to follow a plant-based diet is that it makes them feel healthier. This is followed by digestive health and fitness. Environmental concerns and animal rights are the sixth and eighth most common reasons.5 This is consistent with other research findings that consumers are generally more focused on adopting healthier lifestyles for the long-term.6
The trends driving plant-based eating
It's important to understand why consumers opt for more flexitarian and plant-based diets. Having a good picture of the trends underpinning the shift is also important.
The simple answer is choice. It is easier than ever before to make healthier and tastier plant-based choices. Half of the Australian restaurants now cater to vegan diets.2 There is also significant innovation in plant-based meat and plant-based pantry staples.
In fact, consumers are demanding new product development and a greater proliferation of plant-based ingredients, with greater interest in areas such as sustainable protein crops.7
Interestingly, according to IRI, mentioning plant ingredients is more appealing to consumers than 'vegan' or 'vegetarian' labels. Packaging and promotions that call out that 'you're getting more plants, more nutrients' are the way forward.2
There is also an element of plant curiosity that is driving the uptick. 41% of consumers report having tried plant-based alternatives because they wanted to try something new.8 Consumers are more adventurous than in the past, seeking out new flavours and ingredients to enhance their diet and lifestyle.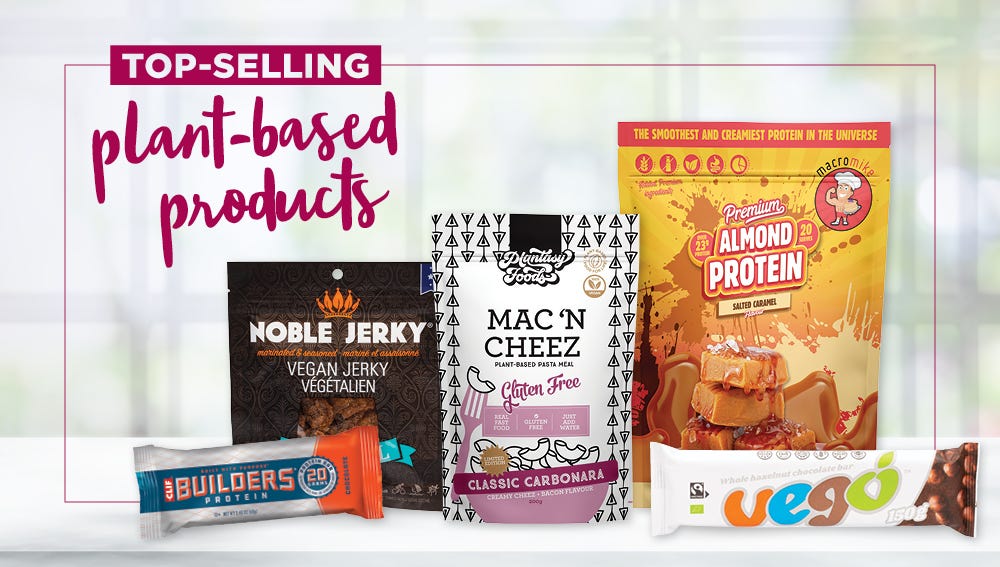 Capitalising on the plant-based trend
Where to next? How can you make the most of the plant-based boom?
First, you must consider the brands you stock on your shelves. Consider some of these leading plant-based brands in your search:
In the switch to plant-based eating, many consumers also consider their broader lifestyle habits. Adding plant-based home and self-care products, such as Ethique Solid Bars, the Koala Eco cleaning and personal care range or ACURE skincare, broadens your appeal to these consumers.
Cater to your plant-based customers
At Unique Health Products, we're proud to stock many of the leading plant-based brands from within Australia and abroad. We have the brands and products that plant-based consumers search for. You can purchase our range online 24/7, or call our friendly sales team on 1800 787 904. If you don't have a wholesale account with us yet, you can register for one here.
Sources:
1. Innova Market Insights, 2021.
2. IRI, 2022.
3. Inside FMCG, 2022.
4. Euromonitor, 2021.
5. Euromonitor, 2021.
6. FMCG Gurus, 2022.
7. Innova Market Insights, 2021.
8. Specialty Food Association, 2020.