One bar sells every 8 seconds in Australia*
Since 1992, CLIF has fueled adventure with great-tasting bars packed with wholesome organic ingredients. Today, the brand is the #1 top-selling plant-based energy bar brand in Australia, with 2,000+ national stockists. '
Better business
Guided by sustainable food systems, CLIF diverts 90% of food waste from landfills, renewably powers 100% of facilities and uses 82% organic or certified sustainable ingredients. The cacao is Rainforest Alliance Certified, promoting worker and community welfare. CLIF partners with non-profits to promote equality and inclusion in sports and continually demonstrate progressive merit.
Unique Health Products is the proud exclusive Australian distributor and representative of CLIF.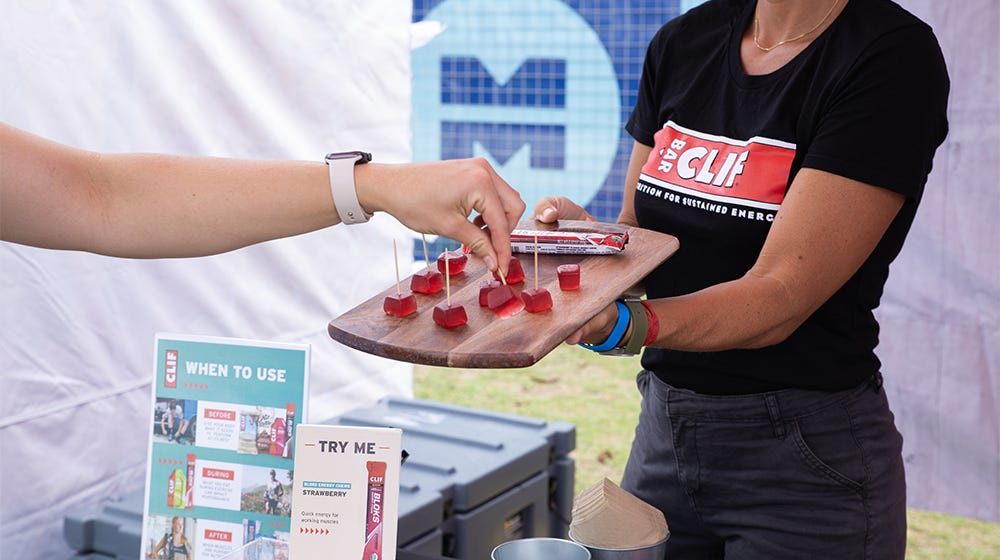 Consumer awareness
CLIF's seismic success is a tribute to genuine aspirations, admirable mission, and 30+ years of purpose-driven products; 'good food that does good'. Intentional messaging resonates with personal values and positively influences purchase behaviour. Further, the comprehensive annual report supports the corporate purpose and brand alignment, tracking five sustainability pillars: people, community, planet, brands, and business.
Combining clean ingredients, a global following and an ethical mission, CLIF is the clear choice for retailers to gain credibility.
Likewise, dedicated consumer marketing, outreach initiatives, experiential education, and engagement develop brand recognition. CLIF participates in elite national events and has previously partnered with Ultra Trail Australia and the world's largest Olympic distance triathlon and pinnacle Australian sporting event, Noosa Triathlon. In 2023, CLIF's national sampling program will support Brisbane Marathon, City2Surf, Otway Odyssey, Sunshine Coast Marathon, and Banff Mountain Film Festival. Unique will successfully reinforce brand awareness to an expected reach of 550,600+ Australians with 56,026+ samples.
On CLIF's behalf, Unique promotes energy, involving and teaching attendees about the high-performing range of sports and everyday nutrition.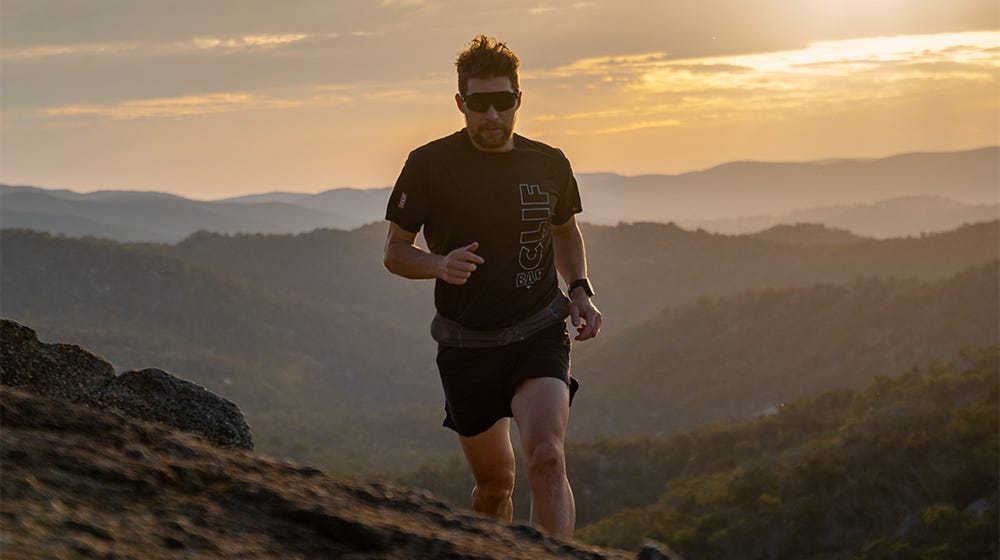 Ambassadors and athletes
CLIF's Australia Ambassador Program has 12 notable athletes inspiring, endorsing, and informing on product uses and benefits. There's a bar for every adventure, from climbing, triathlons, surfing, skateboarding, running, mountain biking, cycling, and more.
Aussie CLIF athlete and ambassador Sam Weir embodies the brand's ethos and tributes mental strength for his commitment to ultra-marathon running.
"When opportunities arise to do epic things, don't say no; say yes, as you never know where it will lead you. Refrain from over-analysing and enjoy the benefits, from setting and achieving goals to completing a race. Nutrition comes down to clean fuel, mental processing, and fortitude; work on that, and you will become stronger".
When asked about nutrition planning for running 100km, Weir says:
"Nutrition for trails comes with the crucial lead-up the week before racing, I find carb loading an old-school mentality, and you end up expelling vital energy in breaking down heavy carbs when you should be running. I've always preferred a watermelon the night before for carbs, fructose and hydration. On race day, I start with a short black coffee 2 hrs before the race start, a CLIF nut butter bar for the 7 grams of protein and a last hit of carbs and sugars. Then it's all CLIF shot blocks for the 100 km, consuming two individual blocks or a gel every 30 mins. Tip: know the terrain and take an extra shot block before hitting steep sections. For food, I have a CLIF bar every 2hrs and fruit at the aid stations for hydration. I like to keep it simple and keep my daily nutrition simple. Consider sodium and magnesium as tablets, shots, or food if you expect warm weather."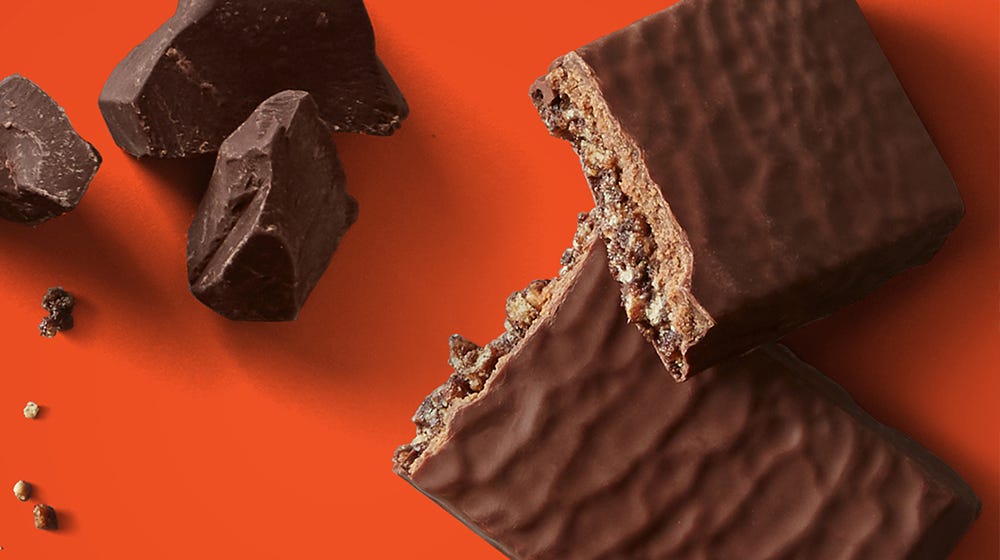 End-to-end active nutrition
Australia is the sixth-largest wellness economy globally, with sports nutrition seeing mainstream growth as everyday consumers supplement health and fitness goals.
CLIF Energy, Builders and Nut Butter Bars deliver essential nutrition from preparation and performance to recovery with an optimal blend of plant-based protein, fat, and carbohydrates. CLIF's a household name, industry leader and innovator in natural snacking and on-the-go nutrition without artificial sweeteners, flavours, and preservatives.
BLOKS Chews and Energy Gels provide quick, clean energy, perfect before or during training and races.
The better-tasting and better-for-you range provide available fuel and recovery.
Stock Australia's #1 selling plant-based energy bar brand
Order CLIF online or via our sales team at 1800 787 904. Alternatively, register for a wholesale account here.
*AU Grocery Scan Data MAT YOY $ 17/1/23