Chocolate Cheer

What's Christmas without delectable chocolate treats? For health-conscious consumers or those looking for fair trade, sustainable alternatives to gifts, we have you covered.
Plant-based and made with certified organic ingredients, the Loving Earth range of free-from, healthy indulgences has strong brand appeal and an exceptional consumer following. The range includes Chocolate, Pantry Staples, Superfoods, Buckinis and Cereal, free from preservatives, pesticides, soy, gluten, and cane sugar.
Multi-award-winning, B corp certified LoveRaw®, offers superior quality and uncompromising taste. The plant-based range is free from palm oil and artificial flavours and is fast growing in Australia, adding to the large global following.
Organic carob with a trending Australiana theme, Carob Farm's Blocks and Koalas are free from gluten, caffeine and palm oil. The variety of flavours – Salted Caramel, Honeycomb and Lamington – appeal to a wide range of tastes.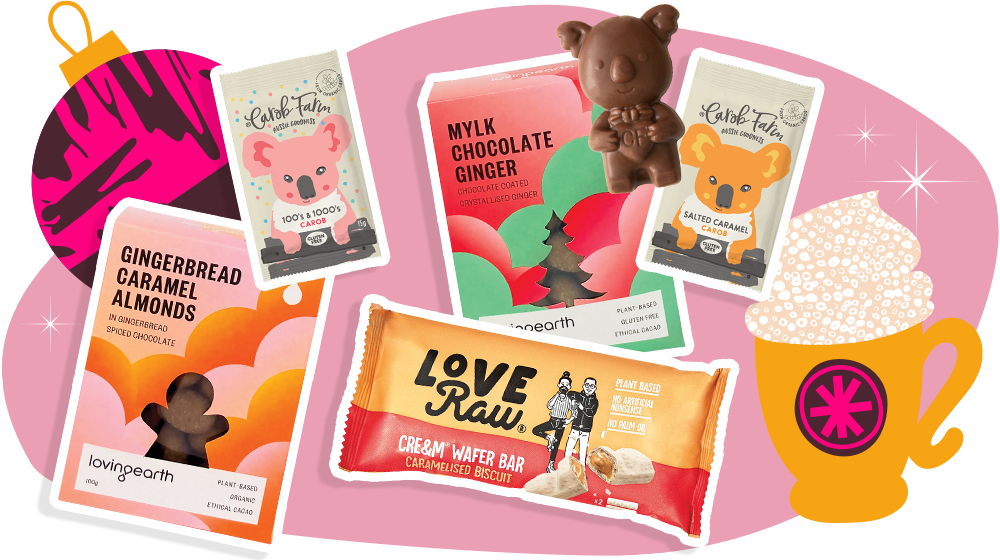 Active Living
As the sixth-largest wellness economy globally, it's no surprise that health, wellness and active living gifting is trending.
Clif is Australia's #1 selling plant-based energy bar and a household name for natural snacking and on-the-go nutrition. Driven by sustainable values, the range is available in a range of flavours and ticks all the boxes for essential active nutrition.
Using premium ingredients, Macro Mike offers 100% natural plant-based protein powders, snacks and baking mixes. Gut-friendly, macro-friendly and free from refined sugars, these game-changing products feature nostalgic, guilt-free, indulgent flavours.
A pioneer in the fitness industry for 25+ years, Gaiam is a globally recognised leader in health and wellness with a range that's ideal for gifting.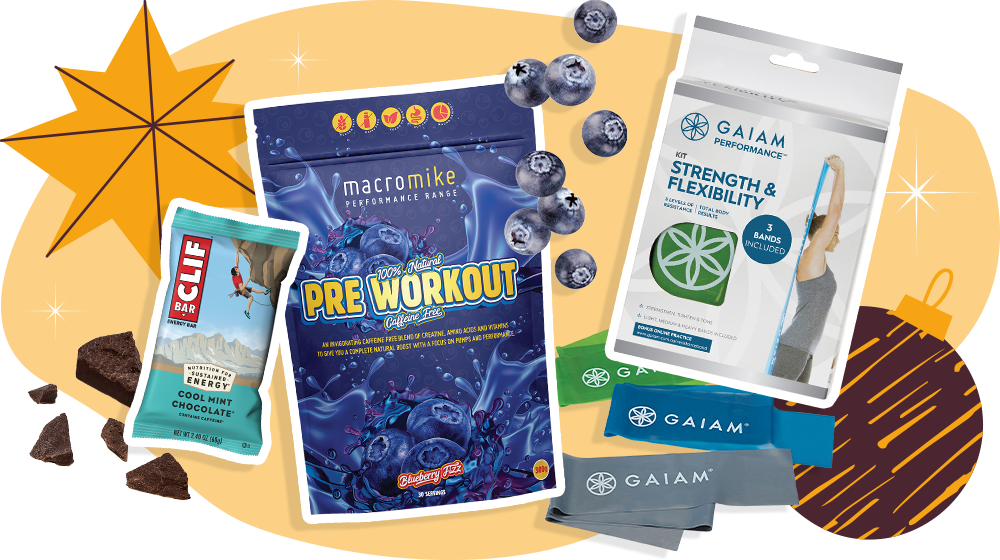 Clean Beauty
We continue to see a rise in consumers being conscious of the products they purchase for their skincare routines. Consumers are considering the presence of natural ingredients, followed by respect for the environment and finally the use of recyclable packaging.

ACURE continues to innovate by adding exciting, consumer-led products in the range. The targeted skin solutions feature bold packaging with a distinct feature colour to pop off the shelf as a prime gifting option.

Ethique offers plastic-free beauty essentials for hair, body and skin. The Discovery Packs include a selection of Mini Solid Bars for conscious body care and the Lip Balms make an ideal stocking stuffer.

Thoughtfully crafted from Australian essential oils and plant-derived biodegradable ingredients, Koala Eco premium plant-based cleaners and personal care essentials are safe and effective. Australian made and owned, each Gift Pack includes top-sellers from the range.

Shop the spread.